Clients and Fans are Applauding!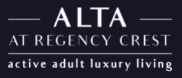 Magnificent Magic Show!

Chuck visited our 55+ senior community and he was magnificent! The crowd was amazed by his magic and special effects they loved it so much they requested to have him back for a Christmas show.

Alexis Nance | Property Director | Alta at Regency Crest | Ellicott City, Maryland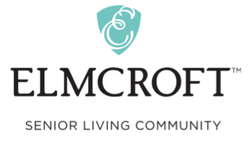 Absolutely amazing professional magician.

Chuck Thomas performed for us at our assisted living community, he was very prepared and professional. Our residents loved him and wanted him to come back again. We will certainly have him back again. He is very pleasant and cordial to do business with. He engaged with resident and employee alike. Thank you very much, Chuck Thomas, we will see you for Christmas! 5 STARS!!!!!
Alexander Breault | Healthy Lifestyles Director | Elmcroft Senior Living Community | Martinsburg, West Virginia

Retirement community OVERJOYED!
Brookdale Hagerstown booked Chuck for a celebratory event and he did not disappoint! The illusions even had the staff scratching their heads wondering how on earth he did it! The residents enjoyed him thoroughly!
Skyler Taylor | Resident Programs Manager | Brookdale Senior Living | Hagerstown, Maryland


It was mind-blowing! Chuck is awesome!
Luis Malbas | Owner and Founder | The Training, Learning, and Development Community | Sebastopol, California

Chuck is talented, gifted, experienced, and a wonder to watch!
David Bennett | Cumberland Valley Military Officers Association of America | Carlisle, Pennsylvania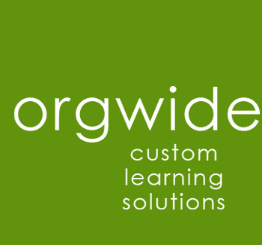 Chuck's ability to adapt his magic to the audience really makes everyone feel involved. Chuck knows how to weave in humor and hold the audience's attention which makes "the reveal" for each trick all the more exciting. Fun, Tailor-made, and Fascinating!
Jim Hartigan | Chief Business Development Officer and Partner | Orgwide Custom Learning Solutions | Collierville, Tennessee

Your training session was excellent, but how did you do that thing with the book?
Michael Grant | Student, Focus on Learning Conference 2017 | San Diego, California

You were fun, magical, charming and professional. Wonderful job!

Dan Harlan | Master Magician
Very engaging performance. Flawless! I love magic and Chuck brings magic to life.

Pattie Barnes
Savannah, Tennessee
You definitely have a special talent for showmanship and entertainment.
Betsy Shortle
North Myrtle Beach, South Carolina

You are a natural entertainer, I was applauding the whole show. A+++!!!
Jeanne Lillis
Erie, Pennsylvania
I was astounded by the show and weeks later I am still trying to figure out how he did it!
Kate Berg
Bentonville, Arkansas
Amazed, dumbfounded and highly entertained! Thoroughly enjoyed it.
Laura Ingle
Corpus Christi, Texas