A New Way to Experience LIVE Entertainment!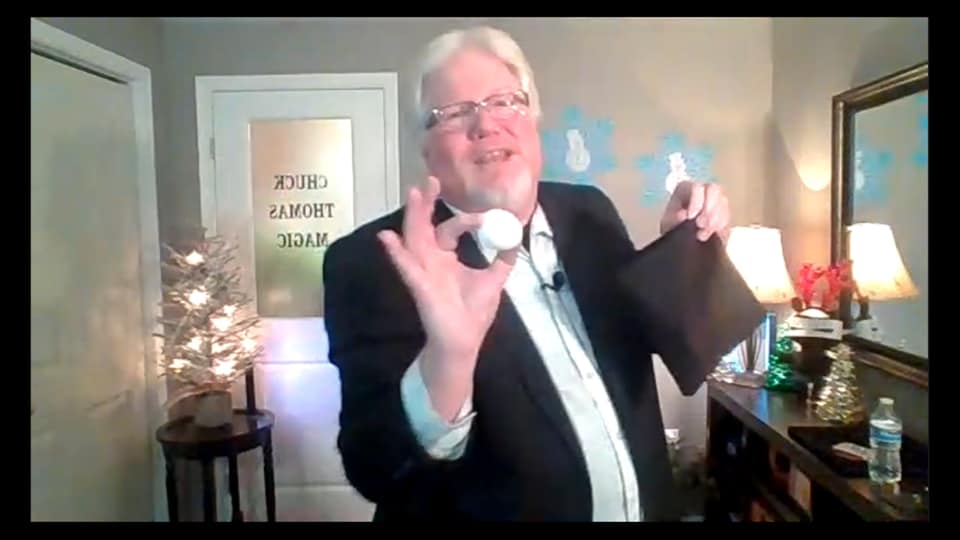 Just because you can't attend a conference, theatre, or small gathering does not mean you have to miss live entertainment! In fact, Zoom and other platforms give you a front row seat. See the magic up close, as though you are the only one in the audience and Chuck is performing directly to you.
Chuck's new show, Magic Among Friends, incorporates moments of interaction to involve you and your guests, and makes the magic happen in their hands. And your guests can attend from in town, across the country, or around the world!
Don't let this time keep you from getting quality entertainment and bringing people together. Make the magic happen!
Contact me today about scheduling YOUR virtual show!
The Experience of Online Magic
So who could use some online magic?
Bring families together during the holidays, or on birthdays, weddings, anniversaries or other special occasions
Give your family something fun to do together
Spend time online with those you cannot see right now because of health concerns
Celebrate with friends, with a new virtual twist
Team building meetings, office parties, and other events with your friends and co-workers



Listen to Some Audience Members after Seeing Magic Among Friends